A few of our favorite Progressive Political Publications have updated! Try them out if you haven't before.
49,626 Active Subscribers
35,013 12 Month Active Subscribers
13,837 6 Month Active Subscribers
9,222 3 Month Active Subscribers
26,048 Expires
Since 1974, this feisty bi-weekly bulletin has given readers behind-the-scenes insight into significant news that is ignored by the corporate media. It reports, analyzes, and forecasts on the doings of Congress and the White House and features extensive coverage of issues of war and peace, the environment, religion, education, and economics. The Washington Spectator is published by the non-profit, non-partisan Public Concern Foundation.

34,913 Active Subscribers (incl business/library)
33,109 Active Subscribers (omit business/library)
25,640 Expires
Founded in 1909 by Robert Lafollette, this gutsy political monthly takes on giant corporations, exposes U.S. intervention abroad, highlights grassroots activism and spices its coverage with more than a dash of humor and hope. Matthew Rothschild is the Editor-in-Chief, and this magazine features some of the best progressive columnists in the country in Ruth Conniff and Barbara Ehrenreich.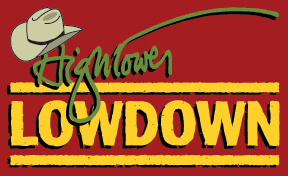 69,649 Active Subscribers
26,617 6 Month Active Subscribers
34,481 Expires
The Hightower Lowdown is America's hottest political newsletter. In four pages once a month, the Lowdown presents biting commentary on current affairs, and inspiring stories of citizens organizing to stand up to corporate domination of our political and social lives. Jim Hightower is known as America's most popular progressive populist, and his down-home Texas humor makes the Lowdown an exceptionally lively voice in national politics.