SUPER HOT AND JUST UPDATED!
People can't stop talking about the genius that is Senator Elizabeth Warren…..
And the power behind the Wisconsin Democratic Party made not only national news, but created a strong donor base from across the country.  So if your  mailers are politically active and concerned about progressive causes, these two lists are tests that you can't afford to miss.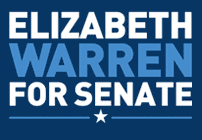 77,178 12 Month Donors
60,729 12 Month $25+ Donors
22,134 12 Month $100+ Donors – exchange only
These are donors committed to Elizabeth  Warren's 2012 defeat of Scott Brown. Referred to as "The New Sheriff of Wall Street" by Time Magazine and twice included as one of America's most influential 100 people – Senator Elizabeth Warren of MA is known for fighting on behalf of the middle class and taking Wall Street to task.
Senator Warren served as the Chair of the Congressional Oversight Panel for the Troubled Relief Program (TARP) and worked tirelessly to protect taxpayers and hold Wall Street accountable. Those efforts helped lead the way to create a new consumer financial institution, the Consumer Financial Protection Bureau, that protects people from hidden financial tricks in mortgages, credit cards and other financial products.
Other important issues Senator Warren works on behalf of include: Education; Renewable Energy & the Environment; Veterans, Military Families & National Security; Health Care Reform; Housing Reform (to Help Keep People in Their Homes); Jobs & The Economy; Immigration; Issues Facing Urban Neighborhoods; Leveling the Playing Field (for Small Business' and Job Creation); LGBT Equality; Seniors; Women.
Donors on this file are well-educated and deeply committed to middle-class values and the idea of a better, cleaner, smarter, safer, and more equitable country for all, where everyone has a chance to get ahead and not struggle just to keep the lights on.
Average Gift is $55.
Data Card

80,129 12 Month Donors
142,777 24 Month Donors
28,781 12 Month DMS Donors
41,264 24 Month DMS Donors
The Democratic Party of Wisconsin is the affiliate to the national Democratic Party. Since 2009, they have been led by chairman Mike Tate, who is the youngest chairman of a state party to date.
Members on this file are deeply committed to fighting for progressive causes in their home state and nationally, as many joined from across the country in support of Unions and against Scott Walker. They are strong supporters of Equality, Human Rights, Social Security, Health Care Reform, Education Improvements, Protecting Healthy and Sustainable Farming Practices and Biodiversity, among other issues commonly considered "liberal".
These forward-thinking and passionate donors are educated, motivated and loyal to supporting Democratic candidates and causes in Wisconsin, surrounding states and nationally.
Data Card